We can change lot of settings when we login into Netgear web interface. We can "update firmware", put "Internet Schedule", "Change Password", create Guest network, etc. Now, let us teach you how to login into netgear router in just 2 minutes.
First and foremost make sure your router is all setup. Also it should be connected to an electrical outlet. Plus the power led on it should be stable.
Next, grab any of your computer, laptop, phone, ipad, etc. Now, goto its settings and then to wifi. Make sure it is connected to the Netgear Router's Wifi SSID. It is possible to login into the router, only when your device is connected to its network name.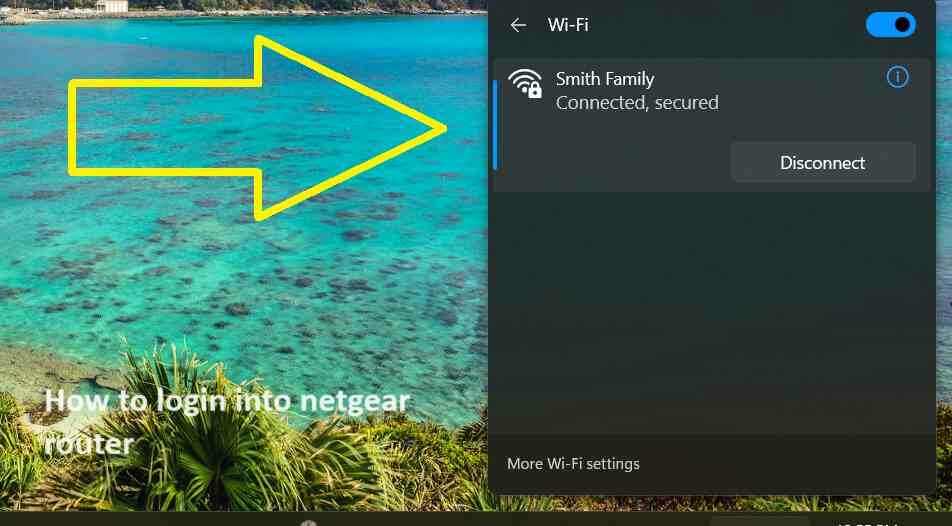 Routerlogin.net Netgear Router Default Login Gateway
Now, you simply just need to open a browser on the very same device. You can go for google, safari, firefox, etc.
You will need to type "routerlogin.net" or "routerlogin.com" into the url or address bar of the browser. Be very sure you type it only into the address bar only because if you type it into the search bar then you will get third party websites as results.
Now as you type that and hit enter it will take you to the netgear router login page.
There you will need to type username and password. You need to type the username and password that you setup for this router. Default username and password is "admin" and "password". You can also try "1234" as password.
If you don't remember netgear router username and password then you will have to reset the router and set it up again in order to login into it. Or else you can also try another trick. In this you simply just need to keep trying the wrong username or password. Then after mutiple tries the router will give you an option to reset those details by simply typing your serial number there. After typing serial number and aswering security questions you can successfully reset the netgear router username and password.
So, this is how you can login into your router.
Just in case this method doesn't work for then follow the next method
Routerlogin.net not working?
Need not to worry we will tell you every trick on how you can login your netgear router today. So, just follow along.
We will now try to login into the netgear router using its Ip address. But first we will need to find it. So, lets first learn about how to find it on windows computer.
Find Netgear Router IP address on Windows Computer
Press Windows + R key on your keyboard. This will open up a "Run" box for you on the lower left hand side of the screen.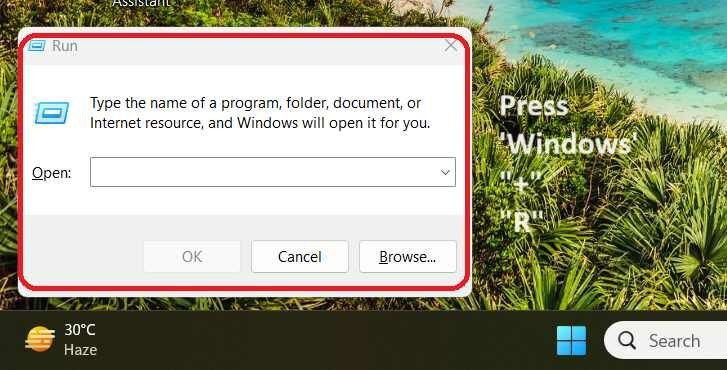 Now in the space provided type "CMD" and hit "Enter". Or click "Ok".
This will open up a black screen for you on the screen. There you simply just need to type "Ipconfig" and hit "Enter"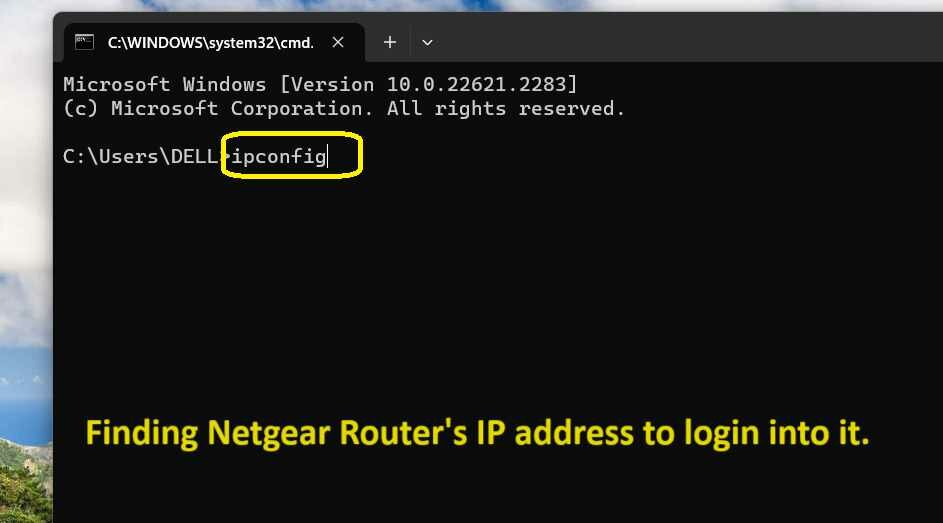 As you hit enter, it will show you the IP address of your Netgear router just beside the "Default Gateway". Note down this IP address. Next you simply just need to type it into the URL or Address bar. To access the login page of your Netgear Router. Here, for instance the IP Address of my Router is "192.168.232.224". Yours can be 192.168.1.1 or 10.0.0.1, etc.

Finding Netgear Router IP Address On Mac
To start with Click on the "Apple" icon on the top left hand side of your screen.
Next, goto "System Preferences". Then Click on "Network" Option.
There it will show you your router's ip address. If it doesn't show there then click on the Advanced option and then to TCP/IP to find your router's ip address.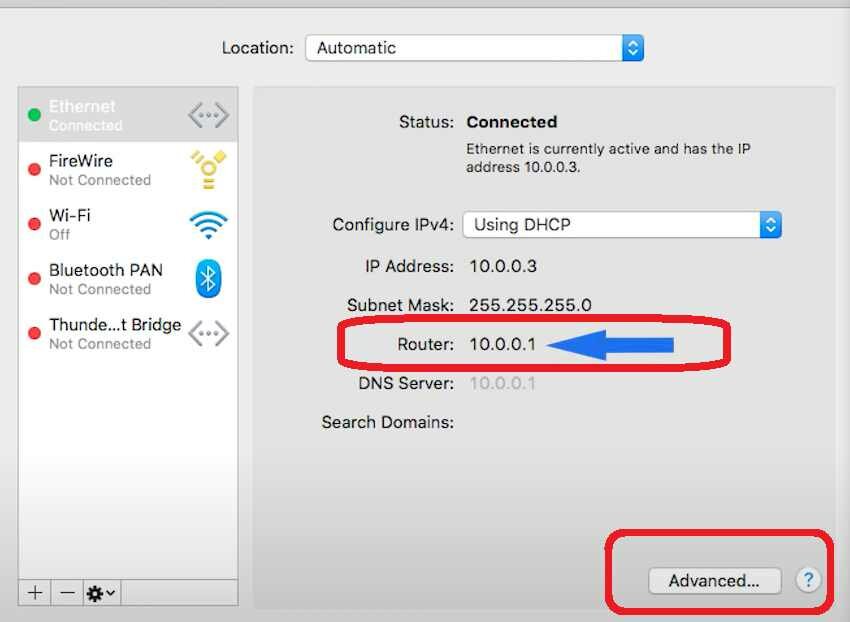 Next, you simply just need to type this IP address into the URL of your browser. For example here it shows 10.0.0.1. So, we can just type it into the browser to login into Netgear Router.
Just in case if none of the above method works. Then as a last resort we will have to reset the netgear router. Click here to learn how to reset router.