In order to Setup Kasa Smart Plug, you will simply just need a wifi router or access point, etc. So, to start with make sure your wifi router is plugged into an electrical outlet. Next your Kasa Plug HS103 should be connected to an electrical socket too. Also you will need to download Kasa Smart App for (iOS, Android) to complete the setup.
If you are looking for Kasa Outdoor Plug Setup, then check here. Although the setup steps almost remain same in both devices.
Setting Up Kasa Smart Plug HS103 for the first time
Open the Kasa App First and Foremost. It will ask you to login into into the app. Now, you can create and account if you don't have one.
Secondly, after logging into the app click on the "+" button to add your device. So you need to select Add a device>>Smart Plugs.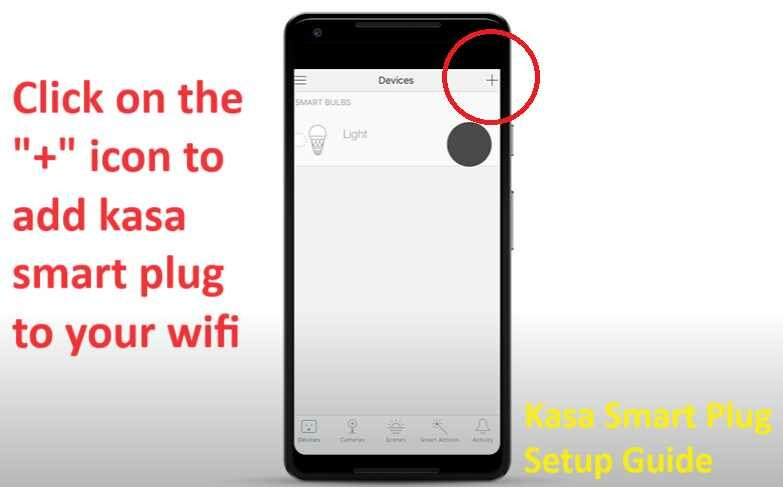 Then select the model number of kasa smart plug that you are installing. It will show you all the model's on to your phone's screen.
You will then need to follow the on screen instructions. Your plug will start blinking "amber and blue" light which means it is in pair mode. If you don't see the light then you will need to press and hold the button on your Kasa plug for 5 seconds to initiate the "Pairing mode".
It will then ask you to connect your ios or android phone to the Kasa Wifi Network Name in your wifi list.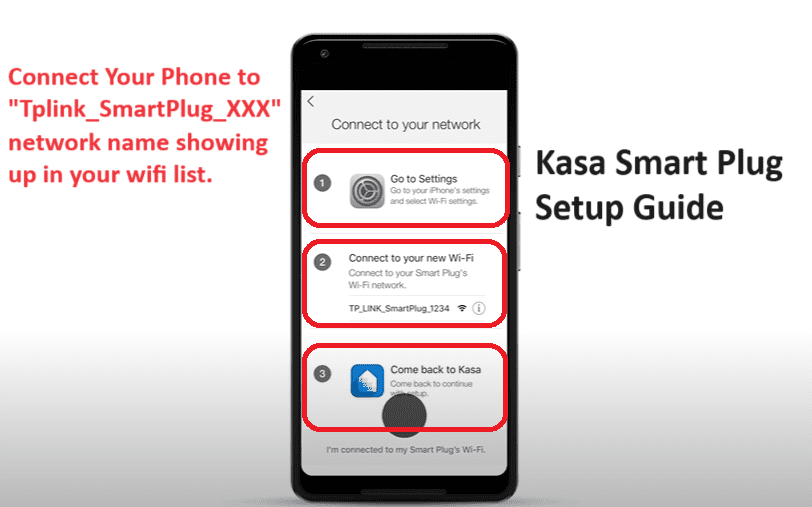 So, for that press the home button on your phone. Then goto the "Settings" and then to "Wifi". There you will see your kasa smart plug network name as "TP_Link_SmartPlug_XXX". Tap on it to connect to it. Once connected go back to the Kasa App and then rename your smart plug.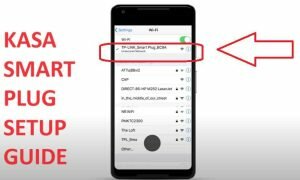 Next, step involves you to choose an Icon for your plug.
You will then need to choose your home wifi network and type its password for confirmation. Make sure you type the password as it is. Because the password is case sensitive. It will take around couple of minutes to save your settings. Then Voila! your Kasa Smart Plug Setup is now complete.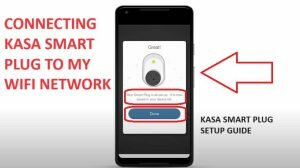 You will now be able to turn your Kasa Plug On or Off just with a tap on the screen.
Lastly, just click on the smart plug icon and then on the "settings" icon on the top right hand corner. And just enable the "remote control" if you will be going to use this feature. Additionally turn of the "Wifi" on your smart phone. Now, once more try the "On/Off" option on your Kasa Smart Plug to cross check it works well.
Just in case this Smart Plug is Not working or not getting configured then simply just Reset Kasa Smart Plug.
Important Features On Kasa Smart Plug That You Should Know
After successfully installing the Kasa Smart Plug. Now you can access some really cool featurs on it like setting up schedule, connecting it to alexa or google home, or setting up away mode. Let us show you how you can do this-
Setting up schedule on Kasa plug?
Setting up Away Mode on Kasa Smart Plug?
Timer Set On Kasa Plug?