Yes, it is possible to delete your voice recordings or commands from Alexa. Although Amazon does not recommend you doing this as they save these recordings to improve user experience. But you can still do that in case you are concerned about your privacy.
Earlier you were able to delete the "Alexa voice recording history" via their website too. But that feature is outdated. Now, we have two options: first is to do it manually, or secondly asking Alexa to do it for us. Moreover, you can also opt for "Don't save recordings" to keep deleting every audio history automatically.
Before we do this, make sure you have set up your Alexa. Now, lets learn how to delete Alexa Voice Recordings-
Manually Deleting Todays or All Of Alexa's Voice Recordings
For this you simply just need to have an updated Alexa app first.
Open the Amazon Alexa App for your android or iOS next.

Tap on "More" on the bottom right hand corner, followed by "Settings" next.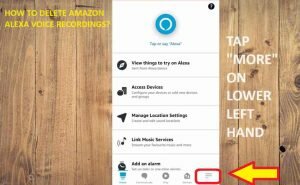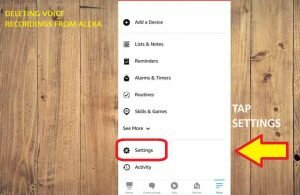 You will need to scroll down to "Alexa privacy". Select that.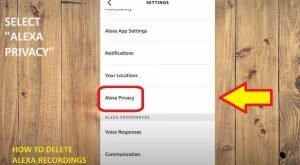 Select "Review Voice History" option.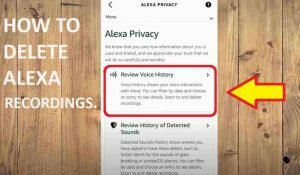 From the Displaying drop down option, you will be able to select a range of time or any particular echo device history. 

Or you can also click on any voice recording voice a drop down button to delete that particular recording.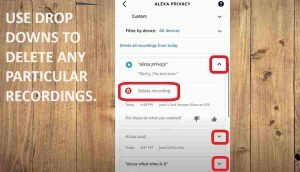 So, just in case you want to delete all of Alexa's voice recordings. Then as stated above tap on the drop down option besides "Displaying" and select "Filter by date". From there simply just select "All History" to delete all of Amazon Alexa Voice Recordings.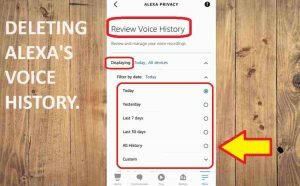 How to Ask Alexa To Delete Your Voice Recordings?
Going back in Alexa app each time you want to alexa delete voice recordings is time consuming. To counter this you can also ask Alexa to simply do it for you. All you need to do is-
Open the "Alexa App" and tap on "More" on the lower left-hand corner.
Then Click on Settings>>Alexa Privacy>> Review Voice History.
Next, toggle the enable button for "Deletion by voice". And that is how you will be able to do it.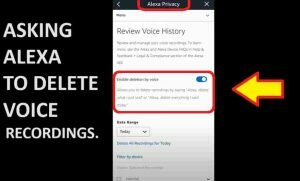 After enabling this feature you will be able to do it over voice. You can say like "delete what I just said", "delete everything that I said today", "delete my entire voice history".
How to Automatically Delete Alexa Voice Recordings?
If you enable this feature then you won't have to delete recordings neither manually nor ask Alexa to do it for you. So, this is useful for people who want extra privacy on alexa. You can enable it by following the below mentioned steps-
Open the App>>settings>>privacy>>manage Alexa data>>Automatically delete recordings>>Enable.
With just these quick steps through your Alexa App, you will be able to do it.
Don't Miss These Useful Articles Related To Alexa